Altia Design on 4K Monitors
 On 4K monitors, the graphic rendering of Altia Design is not optimized. Its resolution can be too low, making the usage of this graphical tool not as user friendly as it can be.
To solve this, one can override the High DPI scaling. This can be achieved by setting the properties of Altia Design either on the application itself or on its shortcut. In the latter case, the new High DPI scaling settings are propagated to the application itself.
For a couple quick fixes, you can just set your 4K monitor to a lower resolution, or use Altia Design on a second monitor that has lower resolution.
To remedy the situation with settings changes in Windows, please see below.
1) Right click on Altia Design or its shortcut and select "Properties"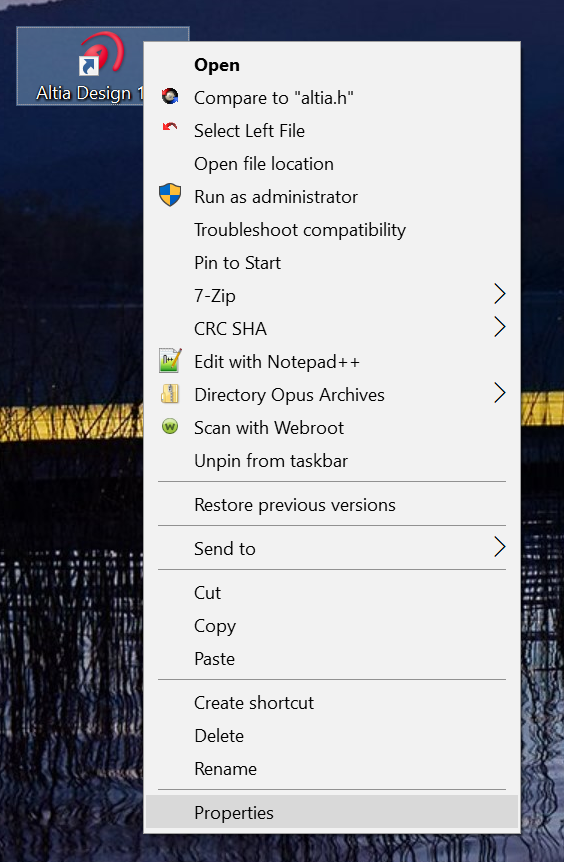 2) Go to the "Compatibility" tab and click on "Change high DPI settings"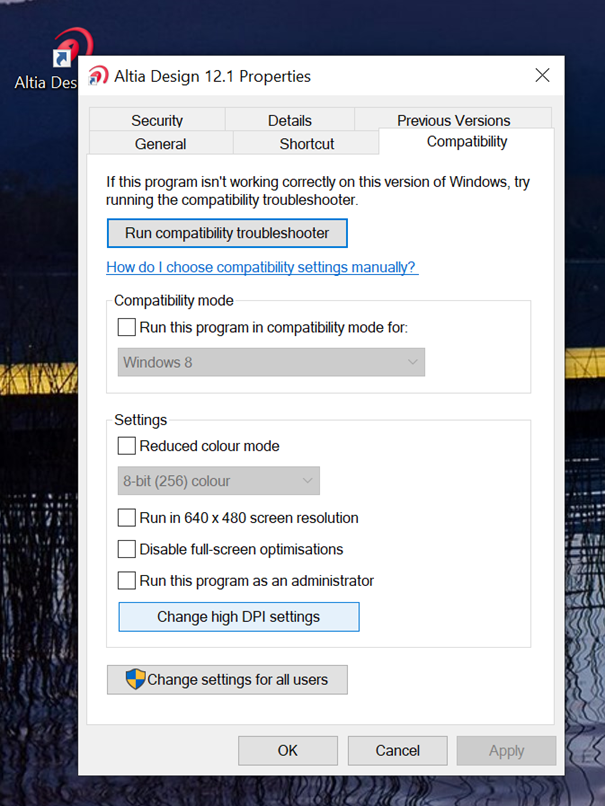 3) Check the box "Override high DPI scaling behaviour" and select "System (Enhanced)"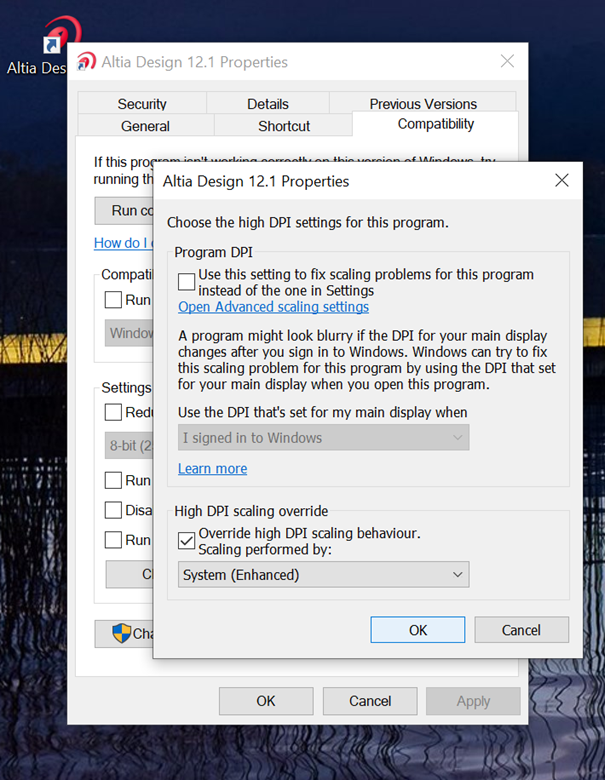 4) Confirm the settings by closing the 2 windows with "OK"
5) Restart Altia Design and enjoy it with a nice resolution on 4K monitors!